SMC ELECTRONICS

COMMUNICATION EQUIPMENT
Click on a picture for a larger view.
Wait a few seconds.
Another browser window will open.
Close that window when done.



Grundig Model Yacht Boy 400 FM/LW/MW/SW World Receiver.

Receive Frequency coverage:

FM: 87.5-108 MHz. (Stereo)
LW: 144-353 KHz.
MW: 520-1710 KHz.
SW: 1.711-30 MHz.

Features include PLL Synthesizer, AM Dual Conversion, AM/SSB Detection,
40 Station Memory, FM Stereo (to headphone output jack), Tuning Resolution
of 1 or 5 kHz. on shortwave bands, Memory or Frequency Search Modes,
9/10 KHz MW Frequency Step selection, and Dual Digital Time Clocks with
Alarm and Sleep Timer.

Other features include Illuminated LCD Display with full Status Indicators,
Front Panel Keypad for control of major functions, External Antenna and
Headphone Jacks, Wide/Narrow Audio Bandwidth Switch, DX/Local Switch,
High/Low Tone Switch, and fully-adjustable Fine Tuning.

Receiver operates on 6 AA batteries or included AC Adapter.

Size: 7" x 4 3/4" x 1 1/2".

With AC Adapter, wind-up long wire External Antenna,
and Owner's Manual.

This unit is in Excellent Physical and Electrical Condition in
Original Factory Box.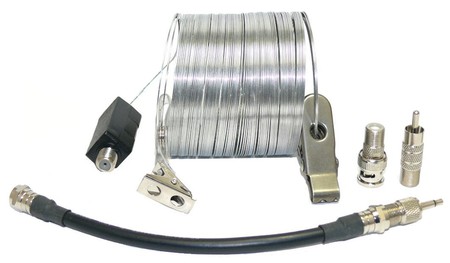 Slinky® Antenna.

"Who walks the stairs without a
care and makes the happiest sounds.
Jumps up and down just like a clown,
everyone know it's Slinky..."


Play the Slinky® Theme Song
(Opens in new window)


A favorite of Military Radio Operators in Viet Nam,
Amateur Radio Operators, and SWL'ers.
(Just ask almost any Elmer who knows a hell of a lot more than you).

For use with Amateur and Communication Receivers.
Also can be used with just about any radio or receiver with
an external antenna jack. Also works well with televisions.

Made with Genuine US 2 3/4" diameter spring steel Slinkys.
Helical spring easily extends out to twelve feet or more.
With 2 holding clips and a universal interface box.

Not recommended for transmission use.

With F, 1/8" (3.5mm), RCA Phono, and BNC adapters
and Instructions.

This Item is NEW.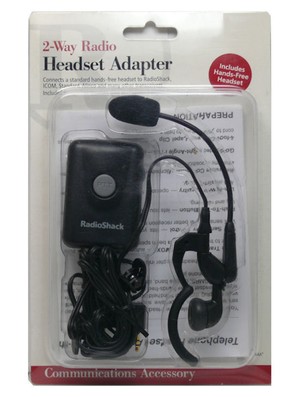 2-Way Radio VOX Microphone/Earset Adapter.

Allows the use of a Microphone/Earset with Radio Shack
Amateur transceivers models HTX-202 and HTX404.

Also works with many older Alinco, ICOM, Standard, and Yaesu
Amateur transceivers with 3/32" (2.5mm) microphone and 1/8"
(3.5mm) earphone jacks.

Features include VOX or PTT modes, adjustable microphone VOX
sensitivity, and a wire clothing clip. Microphone/Earset features a
flexible and reversible ear hook and a flexible boom microphone.
Operates on 1 AAA battery. With instructions.

This unit is NEW in factory package. Original cost $35.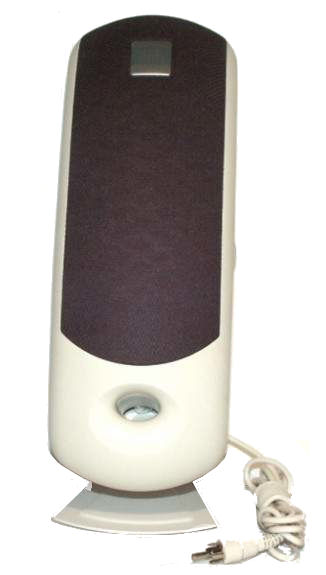 JBL Extension Speaker.

Good quality extension speaker features a 3" full-range
magnetically-shielded speaker. Rated 4 ohms at 3 watts RMS.
5 foot audio input cable terminates with a RCA male plug.

Perfect for use with Amateur and Communication Receivers.
With metal stand. Size (Approx.): 10 1/2" x 3 1/2" x 4".

This unit is in very good physical and electrical condition.




CB Under-Dash Mount.

Two-Piece Under-Dash Mount allows a CB Transceiver
or Amateur Radio Transceiver to be quickly inserted and
removed from under the dash without having to disconnect
the antenna or any wires.

Antenna Connector is a PL-259/SO-239 type.

With Instructions and Mounting Hardware.

This CB Mount is New.
Bracket has very minor discoloration.

(Stock #: CBMOUNT)





CB Back-Of-Set Antenna.

Center-Loaded. 10 Sections, extends to 39". Size closed: 9 3/4".
Base of antenna swivels 180°.

PL-259 male connector.

This Antenna is New.

(Stock #: ANTCB)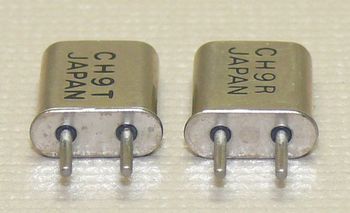 Radio Shack CB Walkie-Talkie Crystals.

For use with Radio Shack CB Walkie-Talkies as
sold in the 1970's and 1980's.

Set of Transmit and Receive Crystals.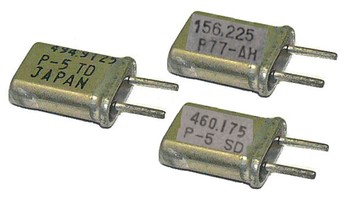 Radio Shack Realistic Scanner Crystals.

For use with Radio Shack Realistic Scanners as
sold in the 1970's and 1980's.

All crystals have the frequency of operation marked but
we have no way of determining what model Realsitic
scanners they were used with.

We offer three types of crystal assortments:
Type P-5 (MRU-6), Type P-10 (MRU-16), and Type P-77.

We know that Type P-77 was used in model PRO-77 and PRO-77A
Scanners and we believe that Type P-10 (MRU-16) was used in
model PRO-16. We also believe that Type P-5 (MRU-6) was
used in model PRO-5 UHF Pocket Scanner.

These Crystals are perfect for testing scanners along
with a VHF/UHF signal Generator.

Set of 3 assorted frequency Crystals.






-Click here for RF Connectors-

-Click here for RF Cables-


-Click Here To Return To Main Page-
Copyright ©1998-2018
Surplus Material Components
SMC ELECTRONICS
Surplus Communication Equipment
All Rights Reserved