SMC ELECTRONICS

ELECTRONIC ORGANIZERS (PDAS)
Click on a picture for a larger view.
Wait a few seconds.
Another browser window will open.
Close that window when done.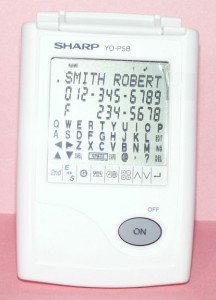 Sharp Model YO-P5B 48K Personal Organizer.

Small shirt-pocket size Personal Organizer features large
easy-to-read 3-line x 12 character touch-sensitive LCD
display and on-screen keyboard. Other features include
flip-over protective cover, built-in stylus holder, automatic
power off, and up to 2-year battery life. Unit operates on
1 CR2032 lithium battery.

Personal Organizer features the following operation modes:

Clock
Alarm Clock
World Clock
Calculator
Currency Conversion
Telephone & Address Book
Schedule
Memo
2400 Word English-Spanish Translator
Blackjack & Alpha-Attack Games
Secret (Password) Mode

Size: 3 11/16" x 2 17/32" x 9/16".
Includes stylus, battery, and owner's manual.

Makes a perfect gift.

This unit is NEW in factory package.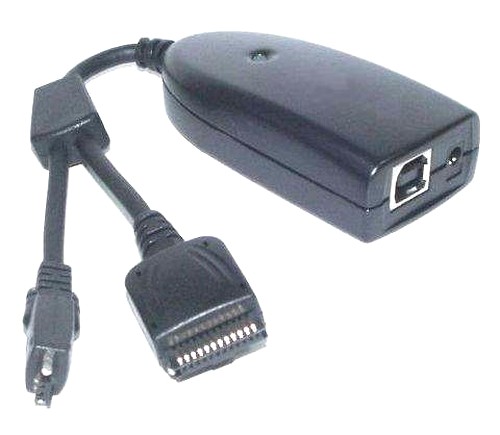 HP Jornada 540 Series Sync Adapter.
Sync Adapter allows the syncing of a HP Jornada 540 Series
PocketPC to a computer through a USB port. Adapter also
features an AC/DC power jack for powering or charging the
Jornada unit and a USB 1.1 port. With instructions.
Does NOT include USB cable, Software, or AC/DC adapter.

This unit is New in factory package. Original Cost $20.





-Click Here To Return To Main Page-
Copyright ©1998-2018
Surplus Material Components
SMC ELECTRONICS
Surplus Electronic Organizers
All Rights Reserved