SMC ELECTRONICS

VIDEO ACCESSORIES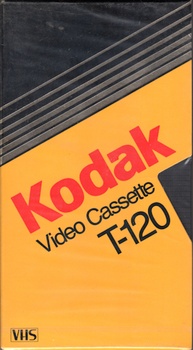 VHS T-120 Video Tape.

High quality blank VHS video tape.
2 hours record time on SP mode,
4 hours record time on LP mode.
6 hours record time on EP mode.

This Item is NEW.

Note: Brand may vary.

(Stock #: VHSVIDTAPET120)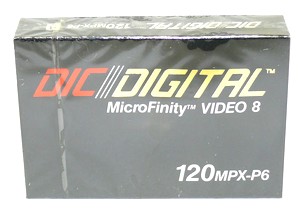 8mm Video Tape.

High quality blank 8mm video tape.
2 hours record time on SP mode,
4 hours record time on LP mode.

This Item is NEW.

(Stock #: 8MMVIDTAPE)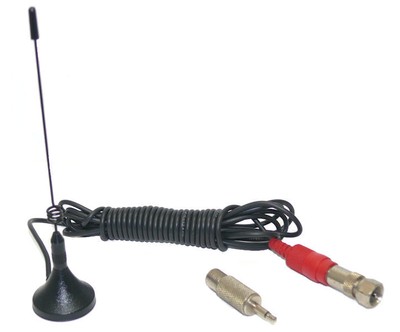 Portable Outdoor TV Antenna.

Portable Digital Television Antenna is designed for outdoor, strong-signal
operation, (for indoor use-place near a window). Features include passive
omni-directional signal pickup, fully weather-resistant construction, and
a magnetic base.

Antenna is 5 1/2" high with an 8 foot connecting cable.

Perfect for use with portable mini Digital TVs.

Includes RCA to F connector and F connector to 1/8" adapters.

(Stock #: TVANT1)





Click below for an additional picture: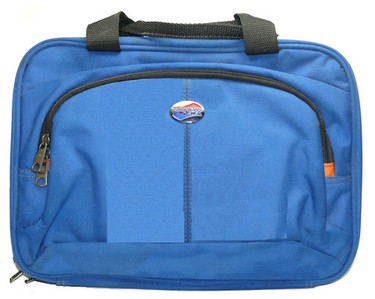 Portable DVD Player/Netbook Case.

Very well made zippered Fabric Case holds almost any
portable DVD Player or Netbook Computer. Inside zippered
pocket will hold any item up to 13 1/2" x 10" x 2" in size.
Case features heavy-duty fabric and vinyl construction,
carrying handles, and enough pockets and pouches to hold
many, many, accessories.

Front of case has a large zippered 10" x 6" pocket, inside of
case has a zippered 6" x 5 1/2" pocket, three 6" x 2 1/2" pockets,
and a removable zippered 11 1/2" x 7 1/2" pouch.

Overall Size: 13 1/2" x 10 1/2" x 3 3/4".

Colors available are Black, Blue, or Red.

Note: We reserve the right to substitute colors as stock sells out.

This Item is NEW.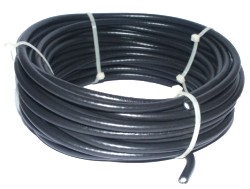 Heavy-Duty RG-6 RF Cable.

Double-shielded with weather-resistant outer
jacket for indoor/outdoor use. Perfect for
use with CATV and satellite TV systems.

75 Ohm. 50 feet. UL Listed.

(Stock #: WIRE15)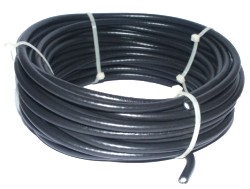 Heavy-Duty RG-6 RF Cable.

Double-shielded with weather-resistant outer
jacket for indoor/outdoor use. Perfect for
use with CATV and satellite TV systems.

75 Ohm. 100 feet. UL Listed.

(Stock #: WIRE16)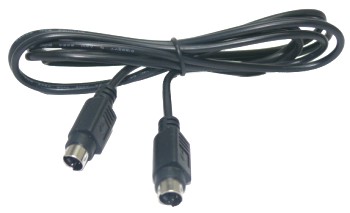 S-Video Cable.

Shielded. 6 feet long.

(Stock #: AV09)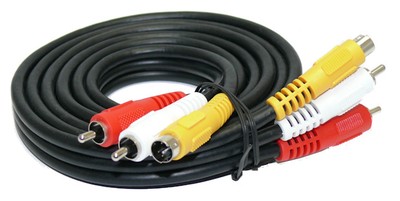 Heavy-Duty S-Video/Audio Cable.

Male S-Video and 2 RCA Male Phono Plugs on each end.

Shielded. 6 feet long.

(Stock #: AV51)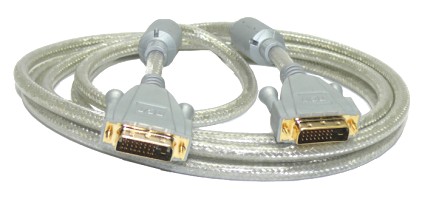 DVI Digital Video Interface Cable.

DVI Cable consist of one DVI male plug on each end.
Gold plated connector contacts. Heavily shielded with
RFI filter on each end of cable.

9 feet long.

(Stock #: AV22)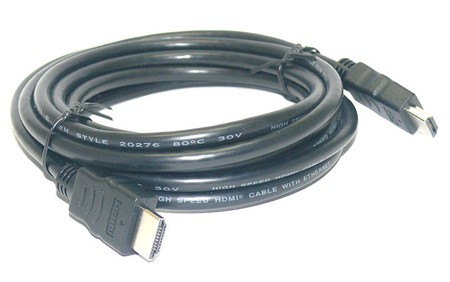 HDMI Cable With Ethernet Support.

Heavy-Duty, Quality, High-Speed Audio/Video HDMI Cable is
perfect for all Digital Video uses.

Cable features:
Oxygen-Free Twisted-Pair Conductors.
30AWG Triple Shielded Wire.

Dual-Layer Aluminum Mylar Foil Shield and
Tinned Copper Braided Shield.

Nickel-Plated Connectors.

High Resolution Support-
(full 1080p at up to 120Hz refresh and WQXGA).

Supports single-link Bandwidth of 340MHz (10.2 Gbps).
CEC system control support.
Fully HDCP compliant.

9 feet long.

(Stock #: AVHDMI01)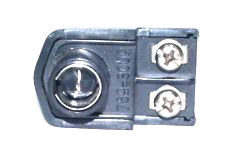 Matching Transformer.

Use to convert 300 ohm antenna
wire to 75 ohm input/output cable.

Male F-connector to screw terminals.

(Stock #: TV13)





Matching Transformer.

Use to convert 300 ohm antenna connection
to 75 ohm input/output cable.

Female F-connector to lug terminals.

(Stock #: TV14)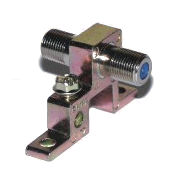 F-Connector Grounding Block.

Double female F-connector.
Accepts ground wire up to 1/8" in diameter.
Features 2 mounting holes and wire-retaining
screw.

With mounting hardware.

(Stock #: AUDCONN24)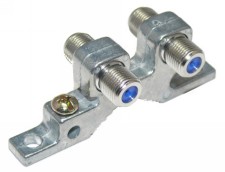 Dual F-Connector Grounding Block.

Dual double female F-connectors.
Accepts ground wire up to 1/8" in diameter.
Features 2 mounting holes and wire-retaining
screw.

With mounting hardware.

(Stock #: AUDCONN40)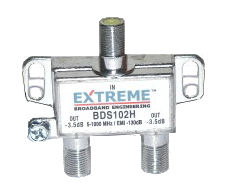 2-Way Splitter.

75 Ohm female F-connectors.
One input, two outputs. 3.5 dB loss per output.
5-1000 MHz. With grounding wire screw.

With mounting hardware.

(Stock #: AUDCONN26)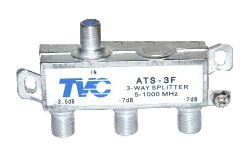 3-Way Splitter.

75 Ohm female F-connectors.
One input, three outputs. 3.5/7.0 dB loss per output.
5-1000 MHz. With grounding wire screw.

With mounting hardware.

(Stock #: AUDCONN27)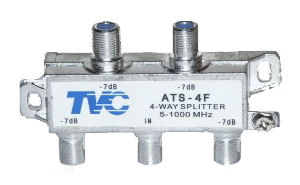 4-Way Splitter.

75 Ohm female F-connectors.
One input, four outputs. 7.0 dB loss per output.
5-1000 MHz. With grounding wire screw.

With mounting hardware.

(Stock #: AUDCONN28)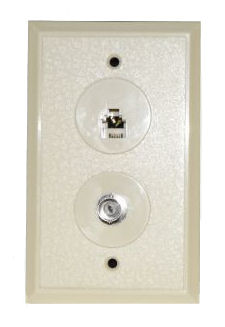 Female BNC Connector/RJ-11 Telephone Jack Wall Plate.

Solder terminal BNC female connector and
screw-connection 4-wire RJ-11 telephone jack.
Telephone jack supports 1 or 2 lines.

Mounts onto a standard electrical box.

With mounting hardware. Ivory color.

(Stock #: PLATE02)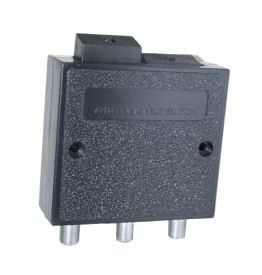 High-Isolation A/B Switch.

Switch allows one television to select between
2 RF sources. 75 ohm F female connectors.

With mounting hardware.

(Stock #: VIDAC05)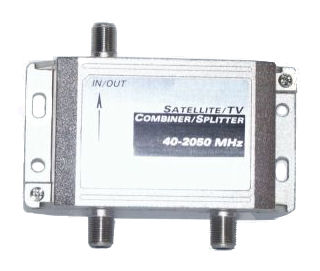 Satellite/TV Signal Combiner/Splitter.

Unit combines TV and Satellite signals together
onto one cable or can split the signals onto two
separate cables. Works with any outdoor TV
antenna and Satellite TV dish. All metal
construction. For indoor or outdoor use.

With instructions.

(Stock #: VIDAC02)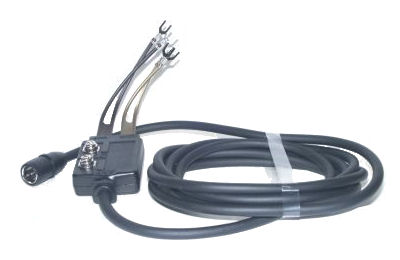 TV Signal Splitter/Matching Transformer.

Unit provides separate 300 ohm outputs for
VHF/UHF/FM from a single 75 ohm antenna
system.

6 foot cable with push-on F connector.

(Stock #: VIDAC07)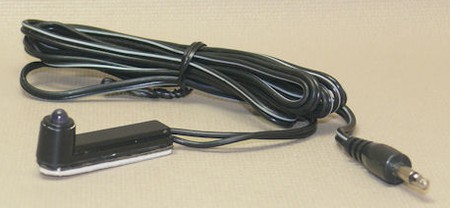 Remote Control IR Repeater.

Remote Control IR Repeater is used in most
models of IR remote control extenders and
similar devices.

5 1/2 foot long cable with 1/8" miniature plug.

Mounts with included self-stick tape.

(Stock #: IRXMITT01)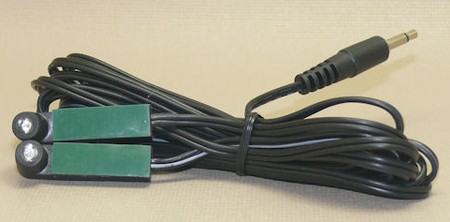 Remote Control Dual IR Repeater.

Remote Control IR Repeater is used in most
models of IR remote control extenders and
similar devices.

Y-Cable features Dual IR Repeaters that can be seperated
up to 3 feet apart.

9 foot total length cable with 1/8" miniature plug.

Mounts with included self-stick tape.

(Stock #: IRXMITT02)





-Click Here To Return To Parts Index-

-Click Here To Return To Main Page-
Copyright ©1998-2018
Surplus Material Components
SMC ELECTRONICS
Surplus Video Accessories
All Rights Reserved