SMC ELECTRONICS

ANTENNAS


Rod Antenna.

7 Sections, extends to 40".
Size closed: 7 1/4" x 9/32" (0.28") diameter.

Threaded base. Includes Mounting screw.

(Stock #: ANT25)





Semi-Flexible Antenna.

Antenna consists of a flexible 4" long 5/16" diameter
plastic-covered upper portion and a 3 1/4" long 7/32"
diameter aluminum portion terminating with a 3/16"
long 3 mm diameter 0.5 mm course pitch thread screw.

Perfect for use in new projects or for replacement use.

Overall length: 7 1/4".

(Stock #: ANT02)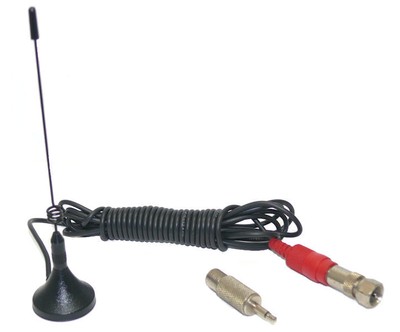 Portable Outdoor TV Antenna.

Portable Digital Television Antenna is designed for outdoor, strong-signal
operation, (for indoor use-place near a window). Features include passive
omni-directional signal pickup, fully weather-resistant construction, and
a magnetic base.

Antenna is 5 1/2" high with an 8 foot connecting cable.

Perfect for use with portable mini Digital TVs.

Includes RCA to F connector and F connector to 1/8" adapters.

(Stock #: TVANT1)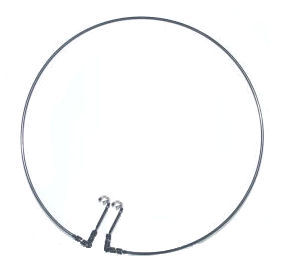 TV UHF Antenna.

Replacement back-of-set UHF loop antenna.
Also can be used with Digital Televison.

(Stock #: ANT11)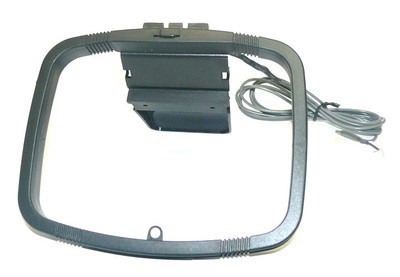 Directional AM Loop Antenna.

Directional AM Loop Antenna originally designed for use
with Hi-Fi Receivers.

Flexible mounting bracket allows antenna to be easily wall mounted
or placed onto a flat surface.

With 6 foot 75/300 Ω shielded cable.

Overall Size: 5 5/8" x 5" x 1/2".

Also useful with LW/SW radios and receivers.

(Stock #: AMANT01)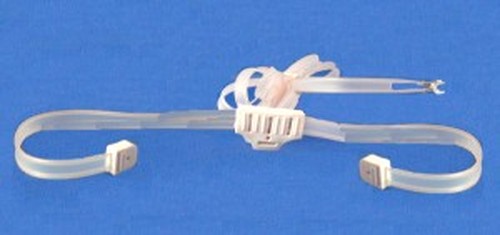 Indoor FM Dipole Antenna.

"T" style wire antenna. 300 Ohm terminal lugs.

Simply place onto a wall and use double-sided
tape or thumb-tacks to mount.

Overall size: 5 feet 8" x 4 feet 9".

(Stock #: FMANT1)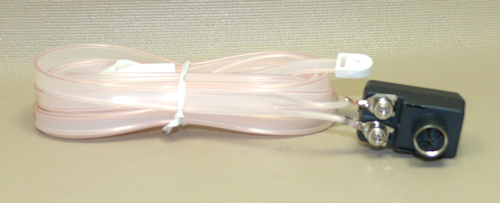 Indoor FM Dipole Antenna.

"T" style wire antenna. 75 Ohm F connector.

Simply place onto a wall and use double-sided
tape or thumb-tacks to mount.

Overall size: 5 feet 8" x 4 feet 9".

With matching transformer.

(Stock #: FMANT2)





Economy Indoor FM Dipole Antenna.

"T" style wire antenna. 300 Ohm terminal wires.

Simply place onto a wall and use double-sided
tape or thumb-tacks to mount.

Also makes a fine cheap emergency antenna for short-wave use.

Overall size: 5 feet x 4 1/2 feet.

(Stock #: FMANT3)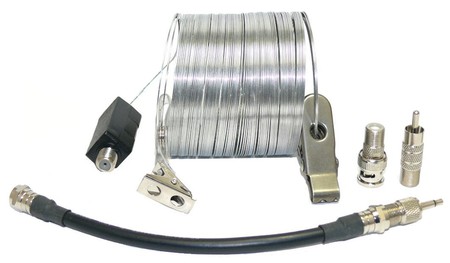 Slinky® Antenna.

"Who walks the stairs without a
care and makes the happiest sounds.
Jumps up and down just like a clown,
everyone know it's Slinky..."


Play the Slinky® Theme Song
(Opens in new window)


A favorite of Military Radio Operators in Viet Nam,
Amateur Radio Operators, and SWL'ers.
(Just ask almost any Elmer who knows a hell of a lot more than you).

For use with Amateur and Communication Receivers.
Also can be used with just about any radio or receiver with
an external antenna jack. Also works well with televisions.

Made with Genuine US 2 3/4" diameter spring steel Slinkys.
Helical spring easily extends out to twelve feet or more.
With 2 holding clips and a universal interface box.

Not recommended for transmission use.

With F, 1/8" (3.5mm), RCA Phono, and BNC adapters
and Instructions.

This Item is NEW.





-Click Here To Return To Parts Index-

-Click Here To Return To Main Page-
Copyright ©1998-2018
Surplus Material Components
SMC ELECTRONICS
Surplus Antennas
All Rights Reserved